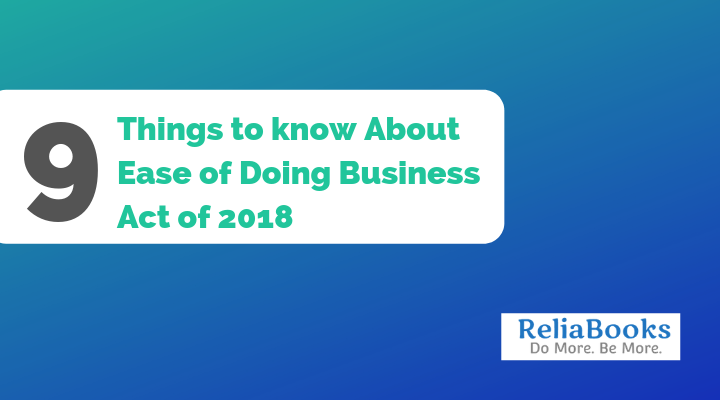 The Ease of Doing Business and Efficient Government Service Delivery Act of 2018 or Republic Act No. 11032 applies to all government offices and agencies.
This includes local government units (LGUs), government-owned and Controlled corporations (GOCCs), and Other government Instrumentalities.
The Purpose of this Act is to Establish Efficient Service Delivery, Prevent Graft and Corruption, Reduce Red Tape, and Expedite Business and Non-business transactions in the government.
Here are the 9 Things to Know about the Ease of Doing Business Act of 2018:
1. Citizen's Charter
2. Streamlined Procedures
3. Prescribed Processing Time
4. Automation
5. Zero Contact Policy
6. Violations
7. Penalties
8. Report Card Survey
9. Automatic Approval
1. Citizen's Charter
All government agencies shall set up current and updated Citizen's Charter to indicate in detail the:
A. Uniform checklist of requirements;
B. Procedure to avail of the service;
C. Person/s responsible for each step;
D. Maximum time to complete the process;
E. Amount of fees to be paid, if necessary;
F. And Procedure for filing complaints.
2. Streamlined Procedures
Below are Streamlined Procedures for the Issuance of Local Business Licenses, Clearance, Permits, or Authorization:
A. Unified Business Application Form
B. Establishment of Business One Stop Shop (BOSS)
C. Automation of Business Permits and Licenses (LGUs)
D. Barangay Clearances and Permits are now issued at the city or municipality
E. Streamlined Issuance of Fire Safety Evaluation Clearance (FSAC), Fire Safety Inspection Clearance (FSIC), and Certification of Fire Incident (CFI)
3. Prescribed Processing Time
The assigned government officers or employees shall follow the specific processing time for client transactions. The Prescribed Processing Time are:
>Simple Transaction – 3 Working Days
>Complex Transaction – 7 Working Days
>Highly Technical Transaction – 12 Working Days
4. Automation
There will be a Central Business Portal to receive and capture application data on business related transactions.
Aside from that, there will be a Philippine Business Databank (PBD) that shall provide NGAs and LGUs access to data and information to verify the validity, existence of business entities.
This will also help applicants to not submit the same documentary requirements that is previously submitted.
5. Zero Contact Policy
No contact in any manner with any requesting party concerning an application or request except during assessment and evaluation of the sufficiency of submitted documents.
6. Violations
A person shall be liable to penalties if he/she did the following acts:
A. Refusal to Accept request and/or application with complete requirements without due cause;
B. Imposition of additional requirements other than those listed in the Citizen's Charter;
C. Imposition of additional costs not reflected in the Citizen's Charter;
D. Failure to give the applicant or requesting party a written notice on the disapproval of an application/request.
E. Failure to render government services within the prescribed processing time on any application without due cause;
F. Failure to attend to applicants who are within the premises of the office or agency concerned prior to the end of official working hours and during lunch break;
G. Failure or refusal to issue Official Receipts, and
H. Fixing and/or collusion with fixers in consideration of economic and/or other gain or advantage.
I. Selling, Offering, or recommending of specific brands of fire extinguishers and other fire safety equipment of Bureau of Fire Protection (BFP) officials and employees.
7. Penalties
The administrative jurisdiction on any violation of the provisions of the EODB EGSD Act of 2018 shall be vested either with the CSC or the Office of the Ombudsman.
A. First Offense
Administrative liability with six (6) months suspension.
B. Second Offense
Administrative and Criminal Liability with:
a. Dismissal from service
b. Perpetual Disqualification from holding public office
c. Forfeiture of retirement benefits
d. Imprisonment of one (1) year to six (6) years)
e. Fine of not less than P500K but not more than P2M
Any person who commits any act such as but not limited to bribery, extortion or malicious solicitation of favor shall be criminally liable and shall be punished under the Revised Penal Code and Other Special Laws.
8. Report Card Survey
There will be Report Card Survey to be used to check compliance of all government agencies with the law.
9. Automatic Approval
In case an agency fails to approve or disapprove an original application within the prescribed processing time, the said application shall be deemed approved.
References:
An Act Promoting Ease of Doing Business and Efficient Delivery of Government Services, Amending for the Purpose of Republic Act No. 9385, Otherwise Known as the Anti-Red Tape Act of 2007 (Republic Act No. 11032)
What's Next?
a. I hope this article helps you. Share this article if you know someone who will benefit from this guide.
b. Get email notification whenever I published an article by Subscribing in our mailing list located at the upper right corner of the website.
c. If you like this article, you can visit and Like our Facebook Page so you will not miss important updates.
d. If you have questions and comments regarding tax, accounting, and business registrations, you can Contact us here.