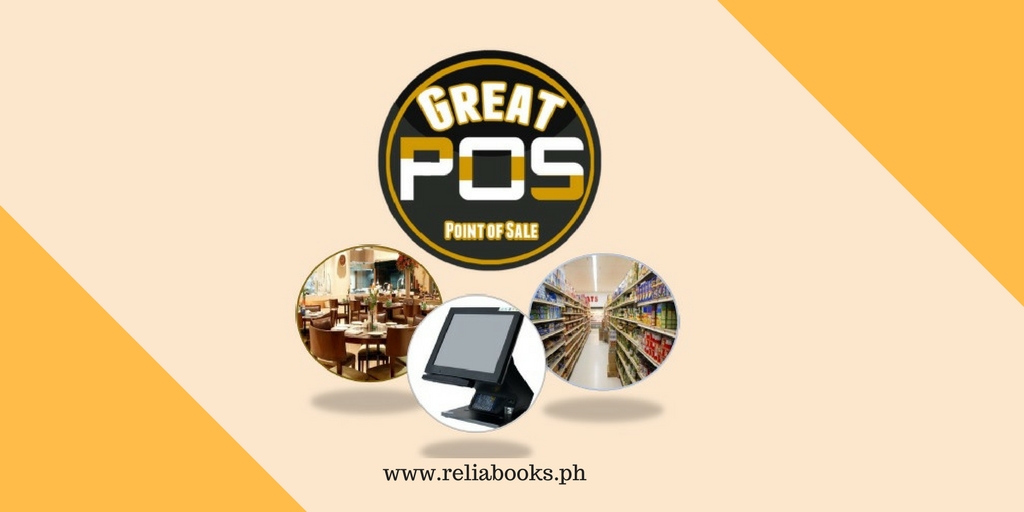 Great Point of Sale (POS) is a solution created by BMWare Software Development to help business owners to earn more, have more time, solve inventory problems, track sales, and make better decision.
Great POS System is ideal for coffee shops, restaurant, bars, fine dining, fast food, supermarkets, boutiques, meat shops, gasoline stations, drugstores, and other specialty shops like hardware, sporting goods, and motor parts shop who want to track the sales and inventory of their business ANYTIME and ANYWHERE.
How cool is that? Your business can operate and earn even though you're not physically in your restaurant or retail store. And you can do this without worrying pilferage or inventory theft.
If you're an investor or a multiple branch owner, then you should make Point of Sale (POS) System an OBSESSION.
WHAT ARE THE BENEFITS OF GREAT POS SYSTEM?
Earn More and Have More Time
Your business can operate and earn even though you're not physically in your restaurant or retail store. Because of this, you can earn more because you can serve more customers.
Solve Inventory Problems
If you can track and monitor your inventories, that will prevent inventory shortage, inventory overstock, and inventory theft.
Track Your Sales
Know which of your goods or services are the best sellers and which of them are failures. Because of this you can optimize your resources by retaining the best sellers and dropping the goods or services that don't give enough profit.
Make Better Decision
Business owners can make better decisions if they can track the progress of their business. Know if your business is earning in just few clicks.
WHAT ARE THE FEATURES OF GREAT POS SYSTEM?
Ability to give a Raw Usage break-down for products under a recipe scheme
Supports Table Service for waiting transactions as well as table movement
Provides Product Bar-coding and Scanning
Supports Weighted Scale Pricing
Database Storage
Configurable Discounts, Tax and service charges
---
If you have questions regarding Point of Sales (POS) System, feel free to contact us at 0955 362 9227 (Globe), 0912 828 3102 (Smart). You can also send us email at jude@reliabooks.ph.
---
If you want to know more on how you can save time and focus on growing your business, you can visit and like our Facebook Page so you will not miss important updates.